---
10 Tips to Enhance Your Search Engine Optimization Strategy

To have a successful online business you must incorporate a strong SEO, or search engine optimization, strategy.  Strong SEO isn't just born overnight, though.  You need to think smart and work hard to climb up the ranks of Google and Bing.  Some strategies are more effective than others, of course, so we are here to save you some time with a list of our top picks for SEO tips and tricks.  Let's get started!
---
1.     Research Top Keyword Performance
It's not enough to just research your business' relevant keywords at the launch of the website and then incorporate them into your content from thereafter.  You must keep tabs on if and when those top performing keywords change their ranks.  This could be as rapid as a few months or even a few weeks, depending on your niche or industry.
---
2.     Your

 Competitors Activity
Not keeping up-to-date on your competitor's performance is a major mistake in most small businesses.  There is no shame in imitating or using the movements of your competition to improve your business.  As the old saying goes "anything you can do, I can do better."
---
3.     Get Social

Neglecting social media signals can leave your business sitting in the dust.  Oftentimes it is much easier to keep up with trends and SEO methods from just by paying attention to what is happening on social media platforms.  Just search relevant keywords and see what is grabbing the most attention.
---
4.     

Don't let Content Die
After you publish that blog, Facebook post, or video on YouTube, don't think that reposting it is bad or that it can never be used to improve your search engine optimization again.  If and when you ever have the opportunity to refer people back to any previous content, use it to express value in your website that you may not be able to achieve with every new post.  A popular older post that was missed by new visitors breathes new life.
---
5.     Use Alt Text for Images

SEO ranking of images is another under-utilized tool in a webmaster's arsenal.  By naming the image files and tagging them with alt text descriptors, it makes it very easy to "image rank" on Google and Bing's image search.  The competition here is a different animal, with some keywords receive little to no attention on image searches.
---
6.     Proofread and Preview Content
This may sound obvious, but make sure all your content is delivered with a standard read-through before it gets published, preferably by a third party.  A lot of great content is hampered by grammatical or pacing problems that makes it hard to digest by the average reader.  Don't just cater to clicks if the substance doesn't keep visitors on your page.
---
7.     Make Navigating Easy
What good is a flashy website if it doesn't feel like there's anything behind the curtains?  If your best content is only discovered by digging through pages of old posts, then it might as well be hosted on another website in another language.  Make sure you include lots of "related links" and searchable features to your website.
---
8.     Work out Good Meta Descriptions
Since your goal is to be visible on Google and Bing's search rankings, you should plan ahead with insightful meta descriptions for all your content.  It might not seem like a big deal at first, but think of all the time you spend reading the search descriptions when you search online.
---
9.     Utilize Infographics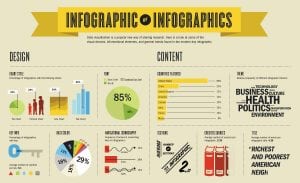 If you want to get noticed on other websites, social media, or blogs, the best strategy is to create your own infographics to convey any relevant information in your field.  It is worth the investment to have a graphic artist create these for you, with your brand's logo in plain view as the audience learns something of value from your infographic data.
---
10.     Curate Media Rich Content
This piggybacks off the previous tip, in that in order to get ahead of your competition, you're going to need to be producing lots of graphic and video-heavy content.  It doesn't need to be an expensive strategy to be successful; start a podcast, video reviews, and even a few silly memes to break up the monotony of text.  Keep your audience entertained and engaged.
---
The Correct Approach To SEO
The search engine optimization strategy you use to optimize your website for search engines should be part of your entire business plan. By including the best methods, as outlined above, you can effectively enhance your search engine rankings, and ultimately provide a better user-experience for your target audience.What tips do you have to enhance your SEO strategy? Let us know in the comments section below!
Recommended Posts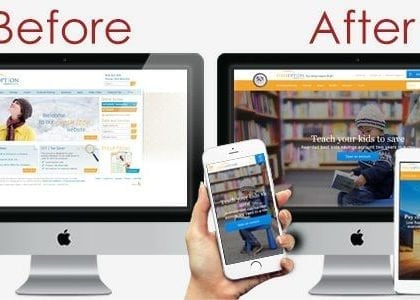 May 30, 2018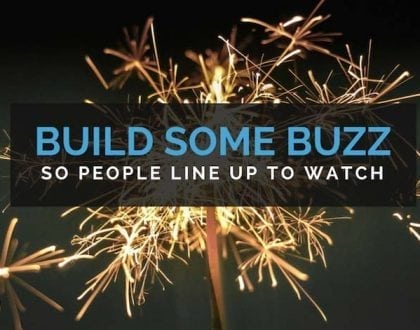 June 26, 2017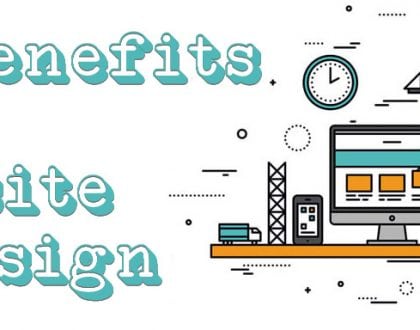 May 25, 2017
Subscribe to our Newsletter
and receive great tips on how to grow your business online