---
10 Benefits of a Website Redesign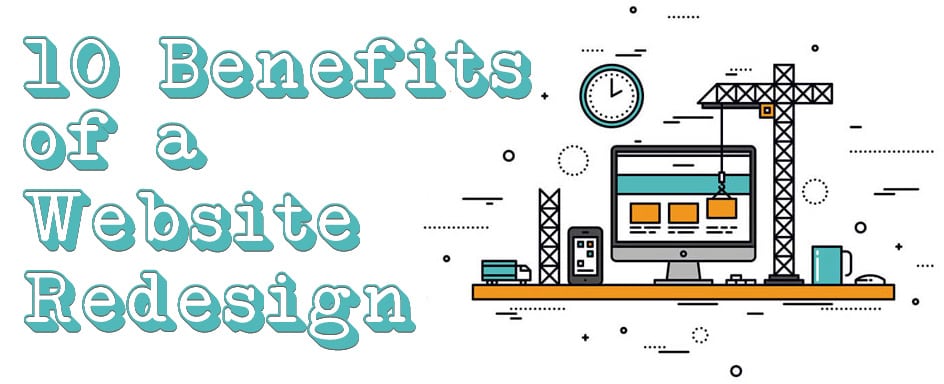 Can you try to remember the last time you updated your website?
OMG, has it really been that long?!

What's been stopping you? Maybe you're concerned about the cost. Maybe you think your website's doing just fine, thank you very much.
We believe that knowledge is power, so we're about to drop some learning on you and list the top 10 benefits of a website redesign. What can it do for you? More than you think….
---
1.     More Trust From Search Engines
The Reason: A blog that is consistently updated with valuable content.
The Benefits: Within the last few years, Google's algorithms have been updated to focus more on content: how good it is, how often it's added to your site, and how often people share it. Which means that redesigning your website to include a great blog will give you more "Google clout" and help you get ranked higher.
---
2.    

More Trust From Customers
The Reason: An updated design that brings your website into the current age.
The Benefits: Just as fashion trends go in and out of style, website design does too. And that outdated site that you've had since 2001 is the internet equivalent of a mullet. A "website makeover" is like putting on a suit and getting a snappy haircut. Your customers will take you more seriously, your website will accurately represent your business, and you'll look really impressive.
---
3.     Greater Exposure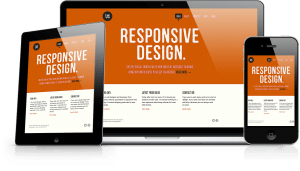 The Reason: Switching to a responsive site.
The Benefits:With mobile web use now strongly outweighing PC use, it's more important than ever to have a responsive website for your business. Responsive websites allow for your site to be automatically resized to fit screens of any size, no matter what device it's being viewed on: laptop, desktop monitor, smart phone, or tablet. By making it easy and convenient to browse your site, you'll be sure to hook customers while you've got them (the last thing you want is them clicking away because your site doesn't work on their iPhone screen).
---
4.     

More Clicks
The Reason: An awesome pay-per-click (PPC) campaign and fully optimized content.
The Benefits: Content is definitely worth mentioning again, because it does so much to improve your SEO score (i.e. how highly your page ranks on a site like Google). And better SEO means more exposure and more exposure means more clicks. A PPC campaign helps bring your exposure up to the next level.
Simply put, PPCs are like web-based ad campaigns that focus on a selected keyword. You elect to pay a certain amount (between .50-$1) for every time someone clicks on your ad and Google (or whatever platform you're using) will show that ad to web browsers that it determines are interested (based on their search history). This is way better than the Yellow Pages, because it focuses on a demographic that's already searching for what you're offering.
---
5.     Improved User Experience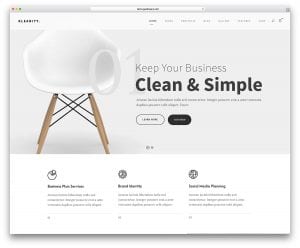 The Reason: A redesigned, re-arranged, simplified website.

The Benefits:Designing your website for improved artistic quality is one thing (that was benefit #2), but all that design is worthless if your website isn't usable. That's where User Experience (UX) comes in. As much as you want search engines to be impressed by your page, your customers are human, and humans get frustrated by difficult processes.
A website redesign can improve your UX by removing all the confusing visual clutter. By showing people exactly where to click, how to order, and how to contact you, you're removing any obstacles that might drive them to one of your competitors.
.
---
6.    Increased Social Sharing
The Reason: Shareable content with social sharing buttons.
The Benefits: By providing something worth sharing (awesome content) alongside an easy method for sharing it, it's easier than ever for visitors to your site to like, tweet, and pin your business. Having other people toot your horn for you does wonders for your credibility (after all, you're not the only business bragging about your own greatness).
---
7.     Increased Visitor Capacity
The Reason: An updated server to handle your website's workload.
The Benefits: It usually helps to think of server space as an apartment building that allows your website to "live" in a certain space. But what happens when your marketing campaign does really well and you're all of a sudden flooded with customers? It's what every business wants, but many of them don't consider whether their "apartment" has enough space to hold all of those guests. Moving your site to a better server means that you can go viral without your website crashing.
---
8.     Faster Load Times
The Reason: An updated server.
The Benefits: Ahh, website hosting and good server space…is there anything it can't do? Having all that bandwidth means your customers won't have to wait as long for your site to load, which keeps them happy and helps your Google credibility.
---
9.     Stronger Security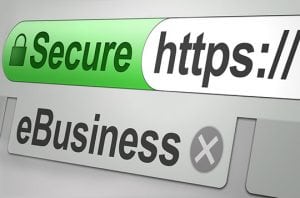 The Reason: An SSL certificate.
The Benefits: Without getting too technical—and to continue our analogy from the last paragraph—an SSL certificate is like a heavy-duty deadbolt lock installed on your website's "apartment door." Have you ever visited a website that began with "https" rather than "http"? That "S" stands for "Security." SSL certificates encrypt the data sent from your domain to the users' screens, making it less likely to be hacked and providing peace of mind for your customers. (By the way, Google also gives a slightly higher ranking to sites that have them.)
---
10.    More Sales
The Reason: All of the above.
The Benefits: This may be our line of work, but we're not biased: we truly believe that customized, strategic, targeted website updates have the ability to improve your business (and we have the case studies to prove it). When you get down to it, a website redesign is all about a) getting in front of the right customers, b) drawing them in, c) getting them to stay, and d) turning them into fans who spread the word about you.
---
The Bottom Line
Don't think of a website redesign as simply "making my site look different." Think of it as a tool to help your business get to where it needs to be. You tell us where you want to be and let 561 Website Design help you get there. It'll be worth the investment; we promise.
Are you ready to start reaping the benefits of a website redesign for your business?  Let us know in the comments section below!
Recommended Posts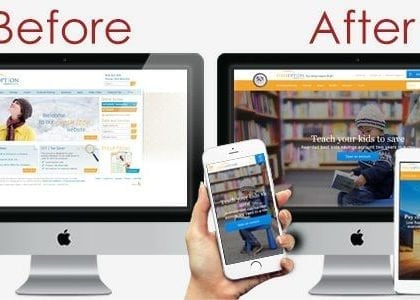 May 30, 2018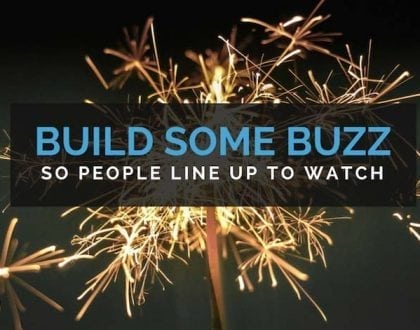 June 26, 2017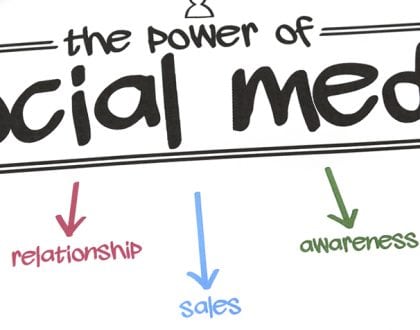 January 12, 2017
Subscribe to our Newsletter
and receive great tips on how to grow your business online